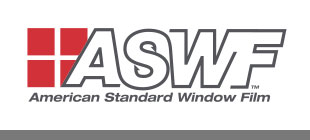 Product Warranty Coverage
ASWF warrants all solar control, safety and designer window lms when installed to the interior surface of appropriate glazing by a duly authorized professional installer against adhesive failure, peeling, cracking, crazing, blistering, delaminating and demetallizing. is warranty does not cover installation defects, which will be covered by the seller/professional installer. In the event of product failure, ASWF and professional installer agree to replace any section of defective ASWF solar and security lm for the following term:
Lifetime on residential applications (non-transferable to subsequent owner)
Ten (10) years on commercial applications for Daydream, Illusion, Sky, Firewall, Legacy & Safety Series films
Fifteen (15) years on commercial applications for Horizon, Nature & Reection Series films
Five (5) years on commercial and residential applications for Moonlight, UV Clear and Design Series films
Two (2) years on commercial and residential applications for "removable" style Design Series Films
If a product failure occurs under the conditions of this warranty, ASWF will replace the defective lm, arranging for material and labor, at no cost to the consumer
ASWF warrants all Anti-Graffiti films for a period of four (4) years. is warranty covers product defect and labor for the first two (2) years and product only for year three (3) and four (4). The scope of this warranty is limited to product defect because Anti-Graffiti films are generally engaged as sacrificial shield to protect a variety of smooth surfaces in multiple interior and exterior environments and are not designed as a permanent retrot technology.
Limited Thermal Glass Breakage and Seal Failure Warranty
ASWF warrants against glass breakage due to thermal shock fracture for a period of five (5) years from the date of installation and against seal failure of insulated glass units for a period of three (3) years from the date of installation if the unit is covered for seal failure by the manufacturer.
This warranty coverage is non – transferable.
The following films are covered under this warranty - Nature (40, 50), Daydream (5, 15, 25, 35), Sky (10, 20, 30, 40), Illusion, Reflection (20, 35, 50), Horizon (20, 35), Firewall (70), FLR (45,75), Legacy (40, 50, 60), Safety (4, 7, 11 mil), and White Frost.
All FLR (Firewall Low Reflective) films require sealing of all edges in order to meet warranty requisites.
Installation of the Legacy 40% in the New Mexico and Colorado territories are excluded from the terms and conditions met for normal glass breakage and seal failure warranty.
There is a limit of $500 per unit for replacement cost.
For residential installations there is a $25 deductible or 5% of the replacement cost, whichever is greatest. For commercial installations there is a $100 deductible or 5% of the replacement cost, whichever is greatest.
Pre-approval from ASWF is required for installations in excess of 2,500 sq. feet.
ASWF products must be approved for specific glazing in order for warranty to be in force.
For purposes of this warranty descriptions of seal failure and thermal shock fracture are included on the reverse of this document.
<< Go Back